Marchwood Yacht Club has 165 mid river moorings in two mooring grounds, based near the top of Southampton water.


Main Mooring Area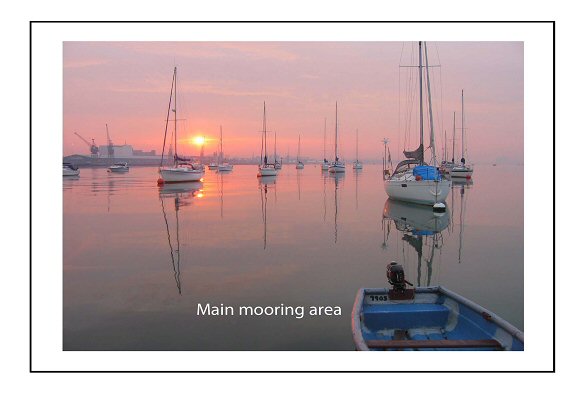 With access to the moorings at all states of tide via our pontoon system we have some of the best moorings on the South Coast. Our pontoons are available for loading and unloading and short stays up to 72 hours as long as boats are attended.


Pontoons busy with a visiting Rally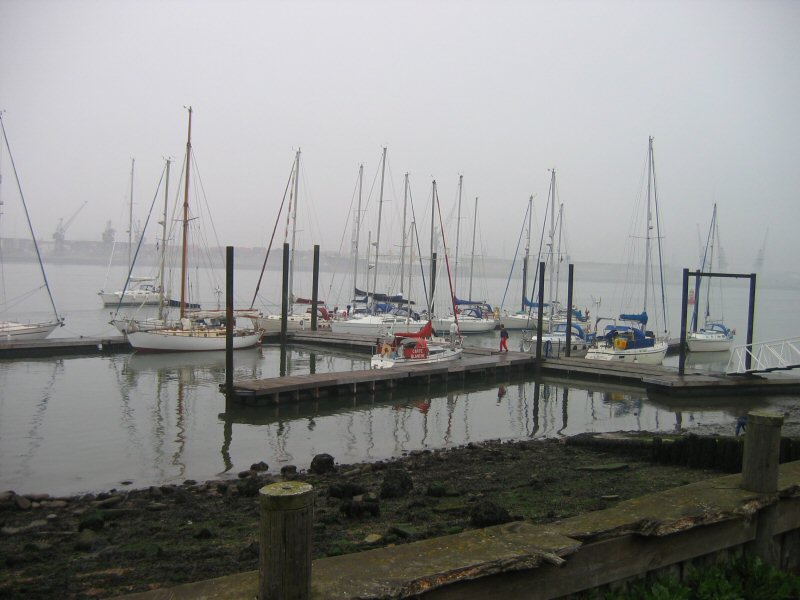 At Bury which is opposite the main container terminal we have a group of Deep Water moorings suitable for our bigger boats up to 40' in length. These are all swinging moorings.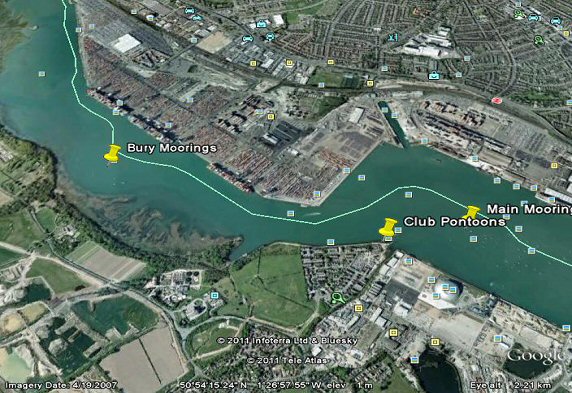 Our main mooring area is just downstream of the club pontoons where we have 3 trot mooring rows, A, B and C working out from the shore . Rows D to K are individual moorings and work their way across the river with depths and boat sizes generally getting larger as they go.

Moorings are numbered with the lowest numbers at the club end.

Secure dinghy storage is provided ashore

Based in a busy area of Southampton Water there is always plenty of activity.


Plenty to see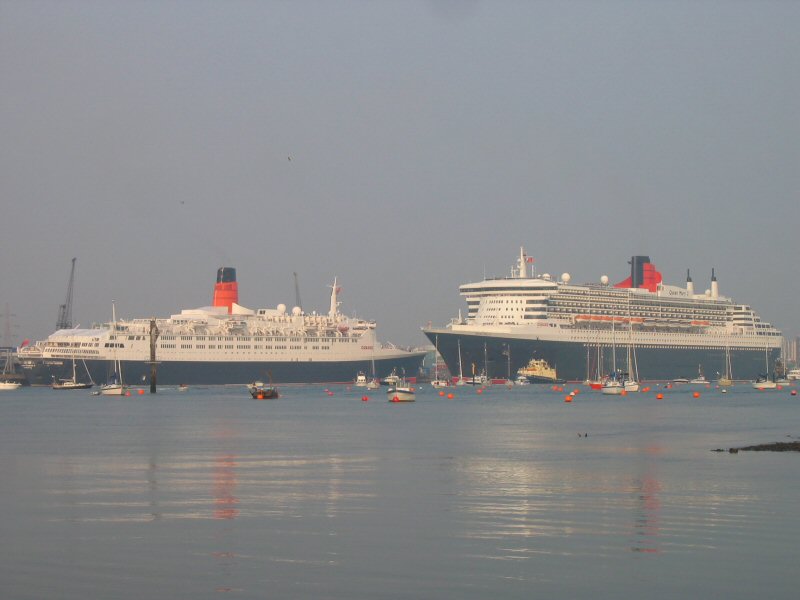 Mooring servicing is funded by a charge on the mooring invoice.

To ensure a consistent quality and to channel as much of the mooring charge into the moorings themselves the mooring committee control the servicing by chartering in a specialist barge and crew which is partially manned by volunteer members.

Chartered Mooring Barge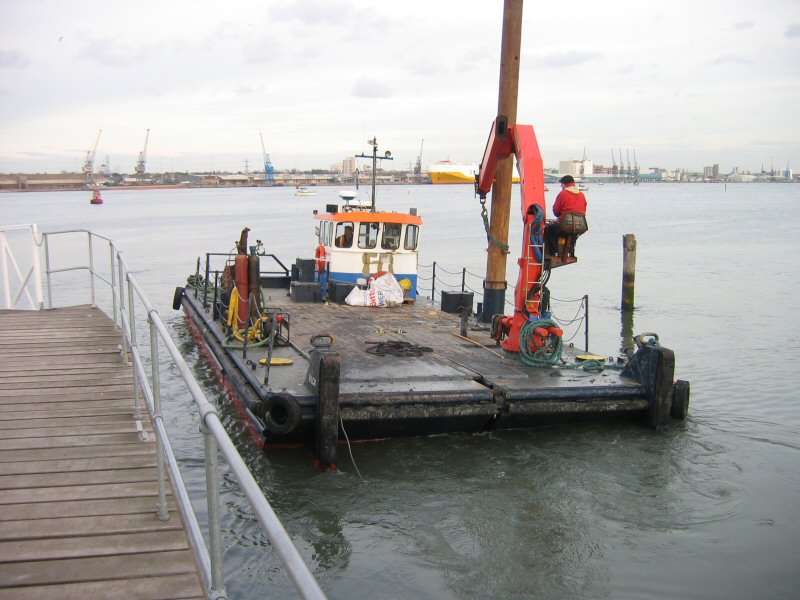 It takes about 2 weeks of gruelling winter work to check and replace or repair all the moorings that we have. The club provides 3 volunteers each day for this task.

Servicing underway on the barge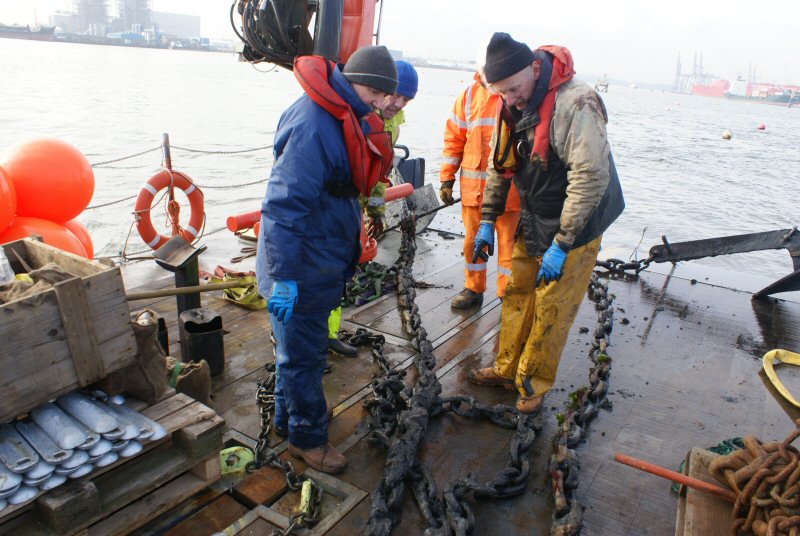 Mooring servicing consists of lifting and checking every mooring down to at least the mooring swivel. In rotation we lift and repair or replace every mooring on a predetermined servicing schedule.

Laying a mooring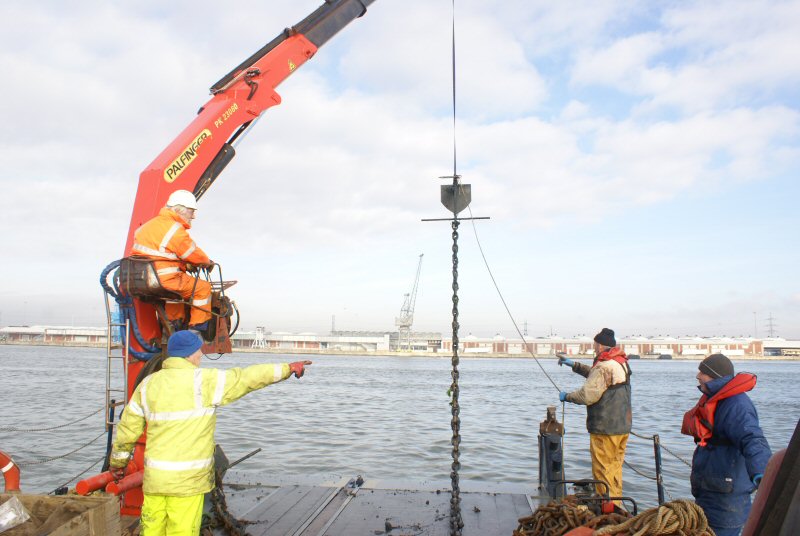 New moorings can have up to two 100k anchors spaced 20m apart with 34mm chain.


New and old moorings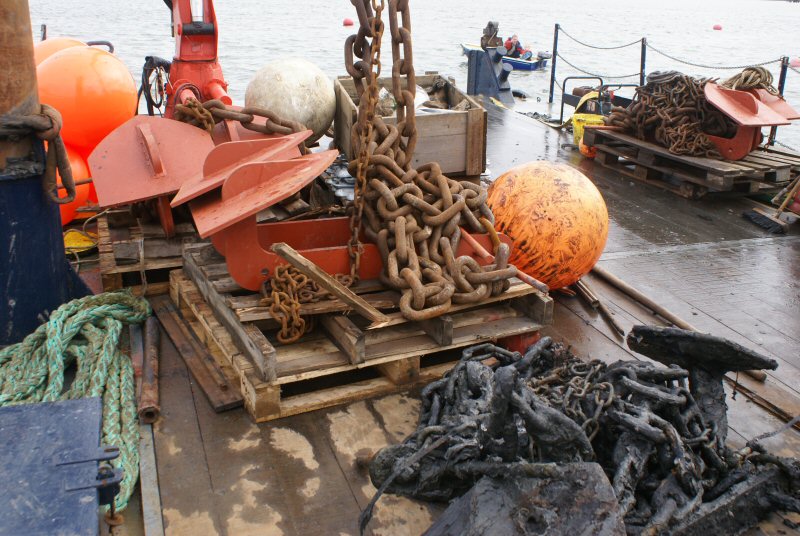 The club also owns a mooring launch. They are used for smaller works on the moorings including fitting and retrieving mooring strops. This generally takes place at the beginning and end of the season.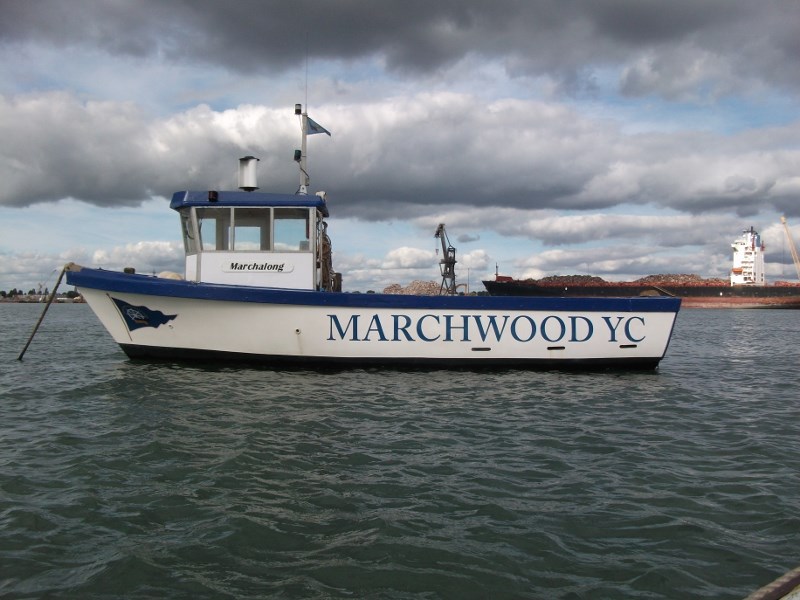 Many thanks to Mike Gurney for this page.